Oregon Immigration Lawyer
At Hillsboro Law Group PC ("HLG"), we provide clients with peace of mind and results. Immigration law changes all the time, which creates uncertainty and panic. The laws and regulations, forms, and processing times can seem overwhelming. This can affect a person's peace of mind, employment, family relationships and lifestyle. Our knowledge, experience, and skills ensure the best results and outcomes.
Our honest approach and quality service comes with a personal touch. We assist clients with a wide range of services, including case review, legal planning, form preparation, form review, citizenship and naturalization, fiancé and marriage visas, family-based immigration, adjustment of status, consular processing, work permits and advanced parole.
Located in Hillsboro, Oregon, we offer personalized assistance to individuals, families, and businesses professionals in Oregon and SW Washington and nationwide.
We strive to achieve the best possible outcome in your case at a reasonable cost. Our Immigration Fee Schedule is now available online for your convenience.
Immigration - MetLife Legal Plans
HLG has partnered with MetLife legal insurance to provide immigration services for MetLife members. Our satellite office in Chandler, Arizona allows to provide immigration legal services to MetLife members who relocate to other regions as well.
Through our long-term relationship with Metlife, we have helped many MetLife clients apply for immigration benefits, including lawful permanent residence (green cards) and removal of conditions on permanent residence and citizenship naturalization.
MetLife members enjoy several benefits at HLG. We help plan members with drafting immigration law forms and offer special rates and discounts on services if they hire us throughout the immigration process. HLG has helped plan members with preparing for interviews and attending interviews before the U.S. Citizenship and Immigration Service.
MetLife Immigration Coverage
HLG provides immigration form preparation services to MetLife policyholders. HLG has helped assisted policyholders with the following:
N-400 Application for Naturalization I-129F, Petition for Alien Fiancé(e)
I-130 Petition for Alien Relative
I-485 Application to Register Permanent Residence I-751 Petition to Remove Conditions on Residence
I-90 Application to Replace Permanent Resident Card (Green Card)
I-539 Application To Extend/Change Nonimmigrant Status
I-765 Application for Employment Authorization
I-131 Application for Travel Document
I-821D Consideration of Deferred Action for Childhood Arrivals
N-565 Application for Replacement Naturalization/Citizenship Document
N-600 Application for Certificate of Citizenship
DS-160 Nonimmigrant Visa
DS-260 Immigrant Visa Application
and much more!
MetLife members may fill out their forms and have our immigration law team leader, Peter Tovey, review the forms before filing. The MetLife member may also hire HLG for representation throughout the process and/or interviews before the U.S. Citizenship & Immigration Services. MetLife members qualify for special rates and discounts if they decide to retain HLG for services outside the scope of MetLife coverage.
Our Immigration Law Services
Citizenship & Naturalization
Deferred Action for Childhood Arrivals
Family Immigration
Fiancée Visas
Green Cards
Remove Conditions of Residence
Work Permits
Visa Applications
Client Resources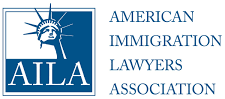 Client Testimonials
Thank you to you for all of your help and assistance through this process. This would not have been nearly as stress-free as it was without your help!
Thank you for all your help in the application+interview process! Thank you also for the follow up with useful information! I never realized I needed to update my SSN card to remove the "DHS Authorization" condition. We received my green card in the mail on Thursday!
I just want to say a huge thank you! You have made this process a lot smoother for us. We deeply appreciate you! Additionally, we would really like to hire your services at the two year mark for finishing this process. I know two years seems as if a long time but I know it will fly by. Hope you will be available to help us at that time. Cannot thank you enough!
I want to thank you for the professional work and advice I have received from you on my immigration process. We are both tremendously grateful for how fast the process has been and truly thank you for filling it digitally. Thank you again for representing us.
Thank you for all your support and guidance!!!! Process is finally complete 😮‍💨 🤩 Your law firm made the difference in getting this done effectively and efficiently.
I am sharing the good news that my wife just passed her naturalization interview. We want to mention that it's an absolute pleasure to work with you throughout the naturalization process. Thank you for your help and the continued support as we approach the Oath ceremony.
Good morning! Just wanted to give an update and let you know that all went well upon my entry into the U.S. . . thank you for the usual help and support.
We received the letter today to attend the Oath ceremony! From the bottom of our hearts, thank you for helping us through this process. We will definitely recommend you to our friends and family for any legal service aid they may have. Looking forward to the next chapter of our lives!